Hello all,
We hope you've had a glorious summer so far and despite the bad weather, been able to make the most of it! It's been a busy few months here at Elite Wine & Whisky and we can't wait to share with you what we've been up to…
The virtual Islay Festival
During the last week of May each year the island of Islay welcomes visitors from across the world to help celebrate their culture, music and of course their world-renowned single malt whiskies.  The internationally renowned Festival of Music and Malt unfortunately could not take place in real life this year due to coronavirus restrictions and instead took place virtually. Reminiscing about better times, we thought we'd share with you some information about this special calendar event and its world-renowned distilleries.
Did you know?
Islay's famous smoky style comes from malting Barley over burning Peat, creating flavours known as Phenols. These flavours are measured in Parts per Million (PPM), Ardbeg uses malt that's been peated to 50 to 55 PPM, generally the highest of the Islay distillers.
It is believed that in the 14th Century, Irish monks found refuge in Islay and introduced the art of distillation.
Prince Charles' love of Laphroaig came at a cost back in 1994 after awarding the distillery his Royal Warrant. En route he was involved in a distressing incident. Prince Charles was flying the Queen's Flight passenger jet and crash-landed the plane on Islay's tiny airstrip when arriving to visit. Nobody was hurt but the damages were put at £1M.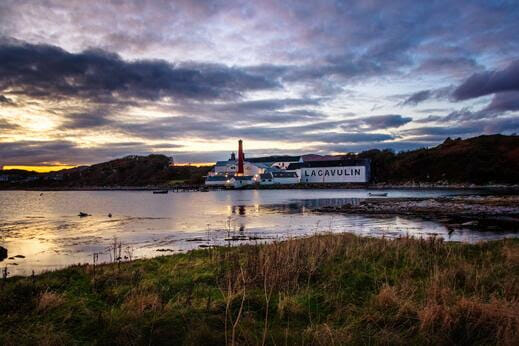 ---
Elite's Exclusive Whisky Tasting at Hedonism in Mayfair
We continued celebrating the summer in true Elite style by hosting an exclusive whisky tasting at the famous Hedonism wine shop in Mayfair. For those of you that have not heard of it, this venue is like no other and their selections of wine & whiskies include some of the rarest in the world. We invited our newest collectors down to give them an introduction to Elite's team and an exclusive insight into the world of whisky and the art of whisky tasting.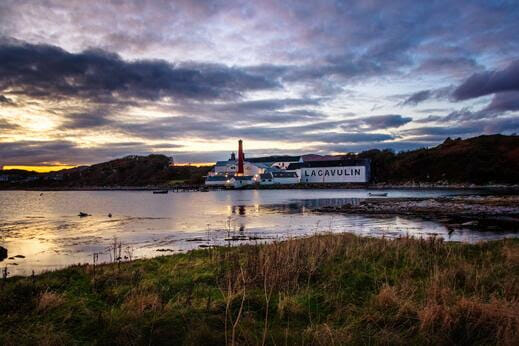 The evening was warm and intimate. Led by Hedonism's whisky expert, and consisted of tasting a wide array of flavour categories and styles paired with delightful charcuterie platters.
We often host tastings so please get in touch if you'd like to be invited to our next one.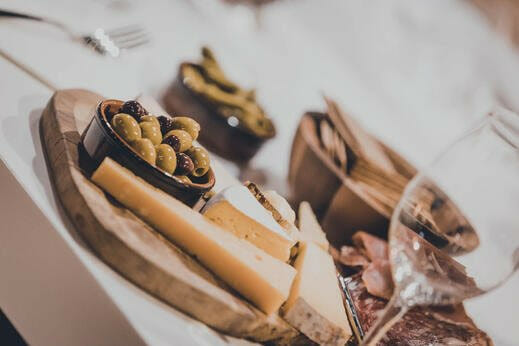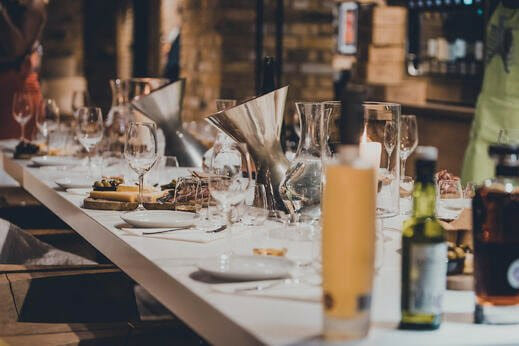 ---
IWSC International Wine & Spirit Competition – Elite Wine & Whisky are proud suppliers of 'Gold Outstanding' award winning whiskies
The IWSC is in annual wine and spirits competition founded in 1969, by Anton Massel recently took place. It has grown to be the largest of such competitions in the world.  Spirits are evaluated on a 100-point scale and awards are given out for Gold Outstanding (98-100 points), Gold (95-97 points), Silver (90-94 points) and Bronze (85-89 points).
The medalists ranged across a broad mix of price points from budget priced, retail branded expressions, like the Lidl Great Britain Ltd, Ben Bracken Islay Single Malt Scotch Whisky or the Aldi Glen Marnoch 12 YO Speyside Single Malt, to entry level bottlings, like the Bowmore 12 YO or the Aberlour 14 YO, to more expensive bottlings, like the Bunnahabhain 25 YO or The Balvenie Forty Rare Marriage.
The competition has over 250 judges from all around the world, who judge and assess thousands of wines and spirits across 1,500 different categories.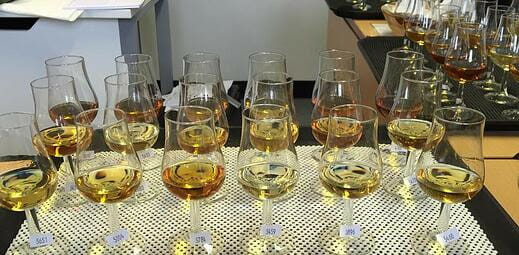 Unlike last year's judging, which saw an almost complete sweep of the Gold Outstanding medals by Speyside distilleries, this year's results were more balanced, showcasing distilleries from virtually all of Scotland's whisky producing regions.
Elite wine and whisky are proud to have a selection of these Gold Outstanding award winning Single Malt's available for our collectors:
Bowmore
Bunnahabhain
Glenmorangie
Tomatin
Tamnavulin
Tamdhu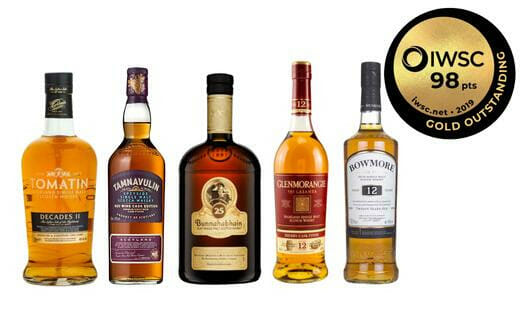 *Limited supply available sold on a first come, first served basis.
Launch of Elite Wine & Whisky's Online Portal
We are excited to announce that we are launching a new platform exclusively available to our clientele.
This platform will allow clients to view their portfolio online through our easy-to-use online storage system. In addition to this customers will also be able to browse our online shop where customers can purchase casks at a single click and secure them immediately.
If you would like to sign up or are yet to receive your login details please don't hesitate to reach out.
Please see below for a little sneak peak at the platform, and of course as always, we are still just a phone call and email away if you have any enquiries or questions about using our new portal. If you do not receive your log in details within the next week please get in touch.
Thank you for reading, if there is anything that has interested you or you'd like to discuss any opportunities that have been available throughout the month which you may have missed, it's not too late to get in touch.
Kindest Regards,
Elite Wine & Whisky team.