---
Inside our exclusive tasting and tour at Tullibardine Distillery…
Last week we invited our clients to an exclusive tour at Tullibardine Distillery, where clients were able to explore the distillery and witness first-hand the whisky process from start to finish. To top off the day, clients were then treated to a tasting at Tullibardine's dramming bar.
The Tullibardine distillery is located in the Scottish Highlands in Blackford, Perth and Kinross, close to the Ochil Hills and the Danny Burn, their main water sources. Tullibardine has a history of brewing and distilling that dates backs to the 15th century, making it one of Scotland's oldest distilleries.
Tullibardine was put on the map when a young King James, IV Scotland stopped by Scotland's first public brewery to purchase beer right before his Coronation. Due to great local water source at the time this brewery was known for producing fine beer. The King had granted them a Royal Charter.
Tullibardine is one of the fastest growing whisky brands right now. It has gained a large market presence through distribution deals with the likes of Sainsbury's, Waitrsose, Tesco's etc. to give it significant brand exposure and now sits proudly on the shelf's alongside the likes of Macallan, Highland Park, Glenmorangie, Ardberg to name but a few.
It's international exposure and presence continues to grow also with distribution deals in place with American, China, Japan and Australian markets to name a few large countries who thinks it's worth importing.
Most of the Tullibardine distillery's stock had been filled into tired, old casks that were no good for any standalone single malt. This meant that an expensive and extensive re-casking operation had to take place. In 2011, the consortium sold its interest in the business to Picard, the French spirit and wine group which already owned the Muirhead and Highland Queen brands. The retail park venture was brought back into play and a newly reformulated and repackaged single malt range was introduced.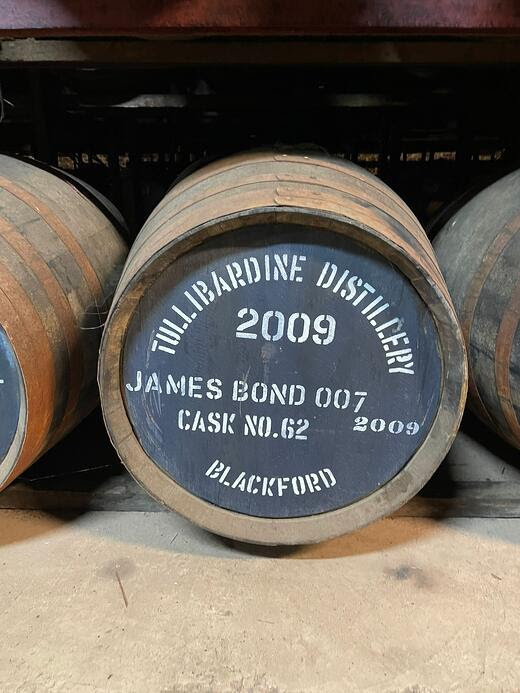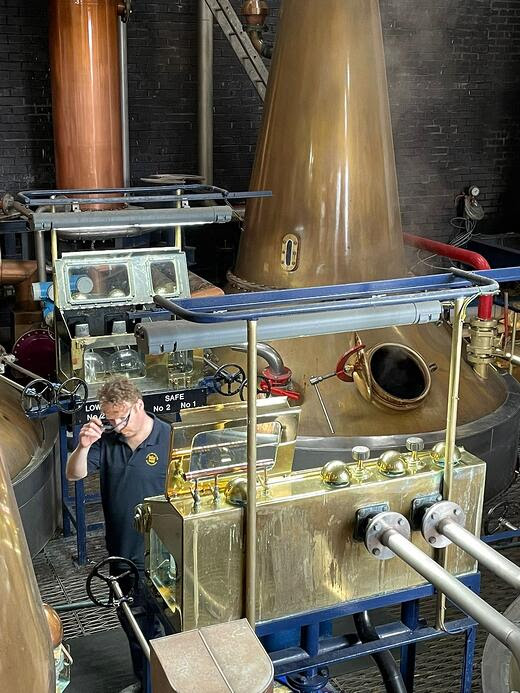 We are proud to supply casks from this historic distillery and offer clients a range of casks from different years. Our team can share an overview of casks which we have available to date once enquiring using the button below.
*To note, the cask on the left is for display purposes only.
Rate of Return
A 14 year old sherry butt cask recently sold in 2019 at auction for £10,600
Tullibardine's style is typically fairly sweet and floral, arguably more reminiscent of a gentle Speyside rather than a big bold and spicy highlander. Tullibardine produce approximately three million litres per year with a 55 hour fermentation time. The great news for investors is that it is remarkably good value still, and definetly worth adding to the portfolio.
A bottle of 1964 Tullibardine retails at £1995. A 23 year old 1993 bottle at £699.95.
Based on the above, If you were to hold your cask for 10 years or even 5 years, rather than the 3, the return will be considerably more. Tullibardine currently sell 10 year Custodians Collection at £125 a bottle.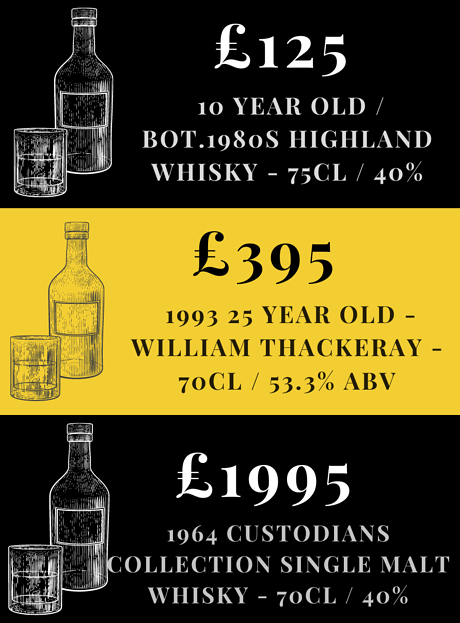 Discover more about Tullibardine with Patrick in this video:
We have a very limited quantity available and are prioritising customers who enquire first.