---
If you've never heard about Burns Night, you've been missing out. The Scottish holiday is celebrated every January 25th and marks the birth anniversary of Robert Burns, the most acclaimed Scottish poet and lyricist of the 18th century. "I sing the juice Scotch bear can mak us, In glass or jug. O thou, my muse!"
This is a night of singing and reciting, of spending time around the table and pouring fine Scotch. The tradition started in 1801 when Burns' friends got together to commemorate their long-lost friend. The close friends gave speeches and recited Burns' poems while enjoying Scotland's finest comfort food and whisky. Here's how to enjoy Burns Night like an authentic Scot.
What is Burns Night?
The best way of celebrating Burns Night is by attending or putting together your own Burns Supper. Every Burns Supper starts with a short prayer written by Mr Burns, the Selkirk Grace. "Some have meat and cannot eat, And some can't eat that want it, but we have meat, and we can eat, and so the Lord be thanked." After the sweet words, it's time for dinner, which means piping haggis, mashed swede and potatoes!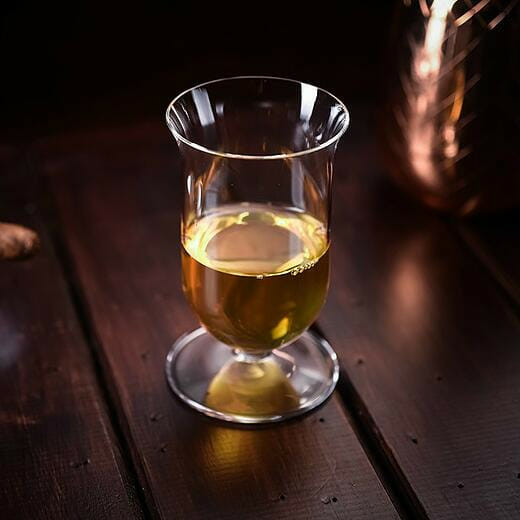 Of course, everyone gets poured the Scottish sweet malt, extraordinary Scotch that feels festive already. One may volunteer to read the famous Immortal Memory, a Speech to Burns, followed by the Toast to the Lassies. Burn's night is a never-ending parade of the author's immortal words, and you can't help but get emotional.
The night ends with singing Burn's Old Lang Syne and holding hands, but the Scotch keeps on coming into the small hours. "Should old acquaintance be forgot and never brought to mind? Should old acquaintance be forgot and old lang syne?"
It's time to say your goodbyes after a wonderful evening of poetry, a satisfying meal and the most beloved brown spirit on the planet. Isn't this the most heartfelt evening on the calendar?

There's no doubt Burn's Night is one of those evenings when you want to bring out the best in your liquor cabinet. No other celebrations are as well suited to Scotland's very own Scotch. All whiskies are welcomed at Burns Night, young and old, single malts or blended whisky. Still, we'd love to make our Elite Whisky & Wine recommendations for such a memorable occasion.
Port Dundas. A historic estate built in 1811 and brought back to life by Diageo in 2010.
Ben Nevis. The craft distillery produces a homage to old-style whiskies; their signature style was launched in 2011 and is made in the Highlands.
Ardmore. This unique Highland single malt balances honey and vanilla over a smoky palate.
Balmencach. An uncommon Speyside single malt aged in sherry casks with a distilling tradition going back to 1824.
Glen Moray. A classic Speyside single malt with light and fruit-forward character.
Glenburgie. The Speyside distillery produces limited amounts of a luxurious golden malt, a rare sight worth seeking.
Benriach. Going back to 1898, this Speyside distillery specialises in eclectic blends of casks that bring out honey and toasted oak aromas.
Celebrate Burns Night All Year
If Scottish traditions sing to you, add rare whisky casks to your portfolio and become a protector of the country, its spirituous history and heritage. Allow your whisky cask collection to grow as the fine malts evolve in cask, becoming legitimate works of art.
Whisky is meant to be aged, and whisky cask collecting is a fantastic opportunity of being part of its journey. The Scotch collecting community and Robert Burns' enthusiasts have a lot in common — they appreciate Scottish creativity and passion.