Hello All,
As we approach one of the more unusual festive periods of our lifetime, there is a sense of anticipation in most industries that 2020 will soon be behind us!
Undoubtedly this has been a challenging year for the UK economy, and it has been sad to see so many businesses unable to operate and struggling to survive. Nonetheless, in spite of having to make substantial changes to how we operate, there have been many successes for Elite and the fine wine industry as a whole, which has proved itself once again to be a safe haven in a volatile global economy. We've been reflecting on a year in which we've had to adapt and adjust more than ever before.
COVID – Business as usual
Following a period of working from home during the strictest part of the initial lockdown, we began to move the team into our new offices in Battersea, giving us space to socially distance and also to ensure that we can grow the team as the business expands. This also offers us a fantastic venue for our in-house wine and whisky tasting events which we look forward to inviting you to in 2021.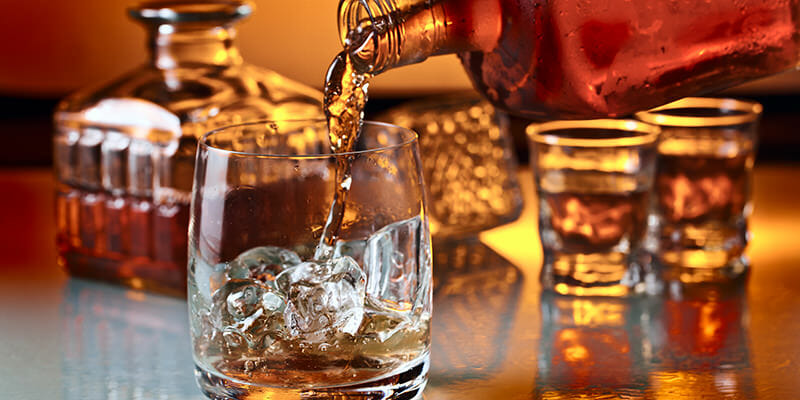 A new direction for the business
Elite Fine Wines became Elite Wine & Whisky earlier this year, as we secured our WOWGR Licence (Warehousekeepers and Owners of Warehoused Goods Regulations) which enabled us to move into the malt whisky market. For the first time, our customers were able to diversify their portfolios in a new direction, investing in both bottled malt and casks. This has been a fantastic success so far and we look forward to further expanding our whisky side of the business in 2021.
Zoom tastings
While we couldn't invite our customers to the office for physical events, we started offering them the opportunity to join us online for a tutored tasting with our head buyer and analyst Ewan Wright. The first event was held on 24th September and we were delighted that so many of our friends joined us for the tasting. We will be continuing these events in the new year, at least until we can safely start hosting events in person again.
Italian wine performs well in 2020
Italian wine has been a hugely successful market for us this year, and it's no surprise to learn that the top wines traded by value this year came from Italy, Bordeaux, Champagne and the US. Italy's share of trade grew from 8.8% in 2019 to 22% in 2020 and there is a shift towards Barolo, with Giacomo Conterno's 2013 Monfortino Riserva emerging as the top wine traded on Liv-ex this year. Read more here. We were delighted to secure an allocation of Gaja wines from Piedmont just before lockdown and customers who purchased them have been greatly rewarded as these wines were featured in Decanter, the FT, Bloomberg and others.
The year ahead
We approach 2021 with a great deal of confidence, having weathered the many obstacles that 2020 has thrown at us, and continuing to grow and thrive. Brexit, of course, presents an interesting challenge for UK merchants, but we are confident it is a challenge we can face head on once we return from our Christmas break on the 4th January. Of course, if you need anything feel free to contact the team during the break!
All that remains is for us to thank you for your business in 2020 and wish you a very merry Christmas and a happy new year! With the COVID vaccinations rollout underway, we look forward to a return to normality and to have the opportunity to interact with our customers face to face again. For now, stay safe and take care.
Wishing you a merry Christmas – and a return to normality in 2021!
Kind Regards,
The Elite Wine & Whisky Team