Bowmore Islay Single Malt Scotch Whisky has introduced their oldest whisky: the 55-year-old Bowmore STAC.
This exceptional whisky is set to make a charitable impact, as Bowmore has generously donated a bottle to the upcoming Distiller's One of One Charity Auction, scheduled for October 5th. The auction raises funds for disadvantaged young adults in Scotland through the Youth Action Fund.
The Bowmore STAC 55 Years Old is anticipated to command an impressive price range of £300,000 to £500,000. Encased in a 1.5 litre handblown glass sculpture, this whisky is not just a drink; it's a work of art.
Daryl Haldane, Global Private Client Director at Bowmore, expressed the significance of this release, stating:
"Bowmore STAC is a significant milestone in showcasing the exceptional aged spirit we have crafted at Bowmore, and a truly proud moment for us all. For 55 years, this rare single malt has been quietly aging, capturing flavour and character more as time has passed.
We are delighted to be able to showcase the craftsmanship of this legendary Scotch whisky and share this masterpiece in support of such an important cause, and also play our part in this landmark coming together of the Scotch whisky industry."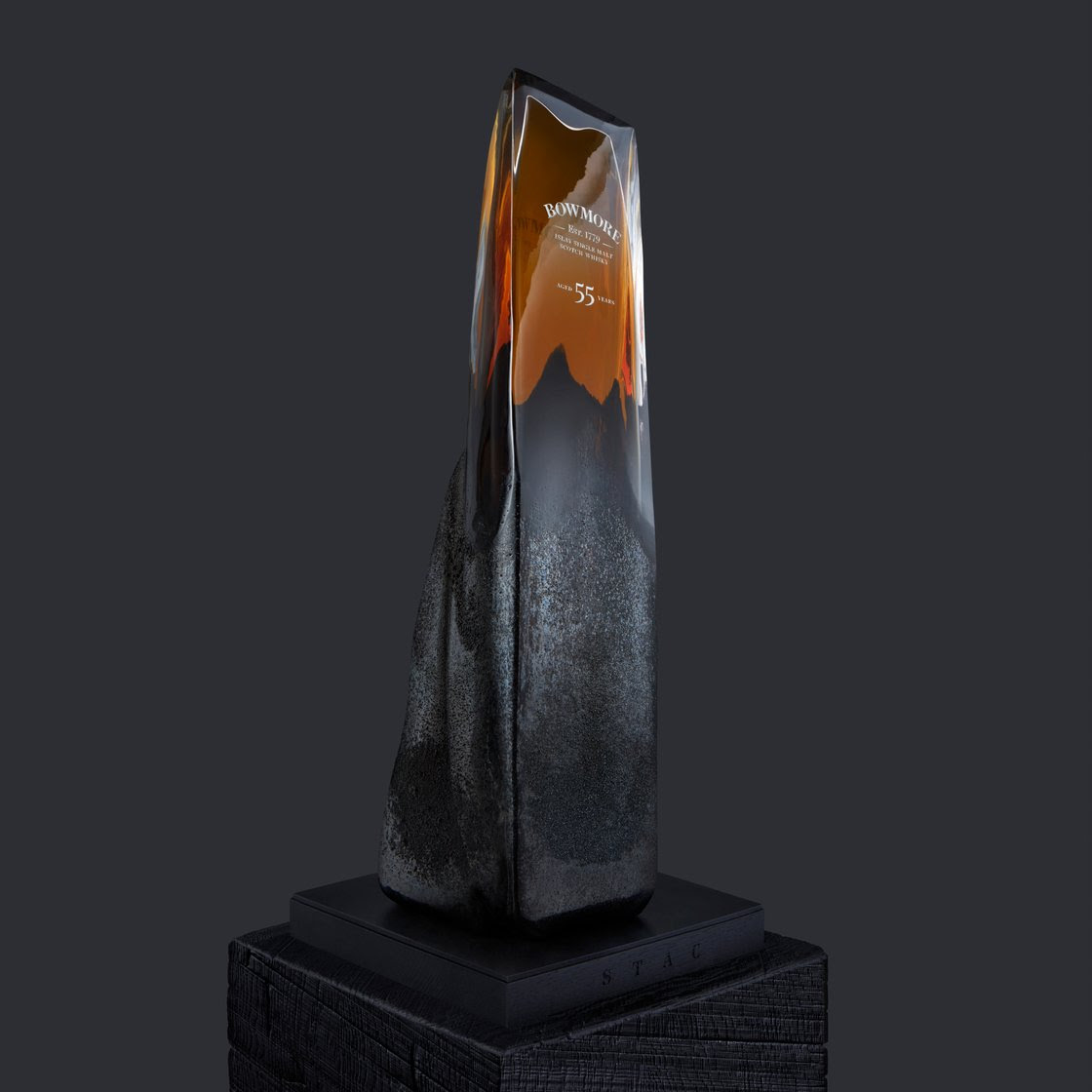 BOWMORE | SOTHEBY'S
Tasting notes
For those lucky enough to experience this whisky, here are the tasting notes:
Nose: A fresh and vibrant bouquet bursting with soft orchard fruits and honey. It captures the essence of tropical pineapple and honeydew melon with pecan nuts and floral honeysuckle. Subtle hints of menthol and minerality add depth to the aroma.
Taste: A symphony of flavours unfolds, with liquorice, cocoa nibs, and dark roasted coffee beans. This medley is complemented by caramel, shortbread, toasted oak spices and peat smoke.
Finish: The journey concludes with a mouth-warming, long drying finish.
---
Islay's History
The Islay Scotch Whisky region, is a small island located just off the western coast of Scotland. With under 10 distilleries on this island, Islay boasts some of the most renowned names in the whisky world, including Ardbeg, Laphroaig, Lagavulin, and Bruichladdich.
This region has a rich history in whisky production, dating back to the 13th century when whisky distillation made its way to Scotland via Islay from Ireland.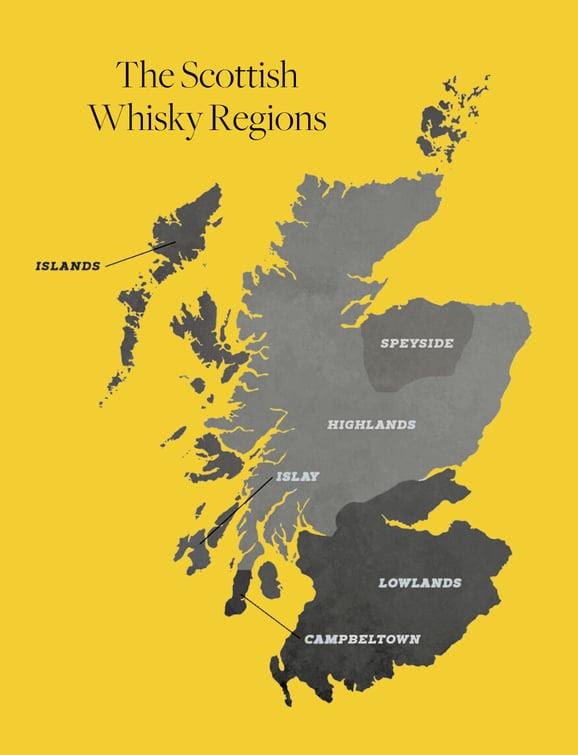 Interested in learning more about whiskies from Islay?
Get in touch below to find out more about purchasing a cask from Islay. 
---