---
The rare whisky market has skyrocketed in the last few years, and ghost distilleries have certainly played a role in this quest to bring back to life the most exclusive blends.
In recent news, two rare casks of Scotch whisky sold last month at Sotheby's for a combined £1.75m. Both were ghost casks of drams left over from two now closed distilleries. One is a 1982 vintage from Brora, Sutherland, in the Scottish Highlands. The other is from 1979 and Port Ellen on Islay.
Ghost Distilleries are becoming incredible sought-after as these distilleries often hold stocks that are irreplaceable, making them exceedingly rare with years and in turn, increasingly coveted.
The Last Port Dundas Barrels
The demand for ghost distilleries has set the tone for release from other lost distilleries such as Port Dundas, of the 39 million litres of extraordinary whisky created in Port Dundas, only a few barrels remain, and they're longed by whisky enthusiasts and collectors alike.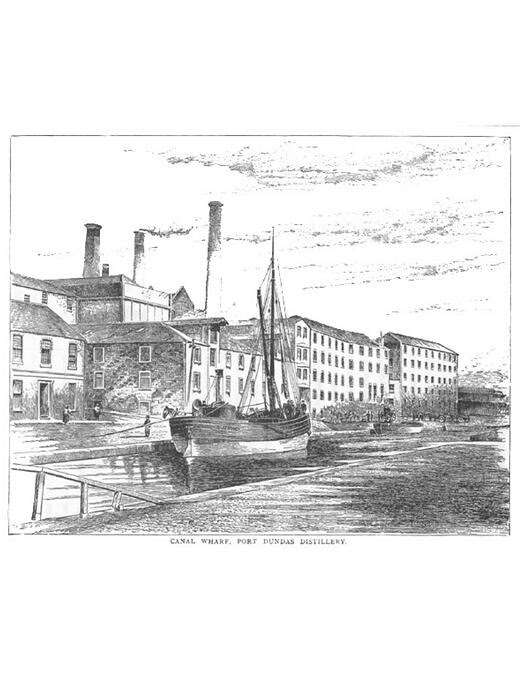 There will never be whisky like Port Dundas, and once it's gone, it will be gone forever. That's what makes purchasing a cask from a ghost distillery so rare and special.
The grain whisky that once made Port Dundas famous was used to produce the most spectacular Blended Scotch, including the finest from Johnnie Walker, J&B, Vat 69 and White Horse. The unmistakable character of the distillery's whisky is now considered a valued asset that might come to life in the future with exclusive blends of limited production. The last barrels of Port Dundas Whisky are worthy of the most exclusive portfolio, and the secondary market is eager to see the distilleries last breath in what will surely become a unique expression of Scotch whisky's golden age.
Own Scottish History
Elite Wine & Whisky owns some of the few remaining casks of Port Dundas grain whisky with a pristine provenance and stored in state-of-the-art storage facilities. These authentic time capsules capture the spirit of the distillery's greatness. The market for cult whisky grew at a rate of 13.1% in 2020, over performing luxury investments in the past decade, and this is still a young market.
Scotland will always produce striking whisky, but the most thoughtful investment opportunities involve spirits that have been frozen in time. Whisky that can't be replicated and that will forever live in our memories — that's the type of whisky to covet and cherish. That's where the real value lies, in Scotland's ghost distilleries like Port Dundas fading away into the night.
To put it into perspective a bottle of 23-year-old Port Dundas 1996 retails at £120. Based on the above, the return will be considerably higher if you hold your cask for 23 years rather than 10. We have only a few casks left from Port Dundas so be sure not to miss out this unique opportunity.