---
Heineken NV agreed to acquire Distell Group Holdings Ltd., a South African wine and spirits company for 2.2 billion Euros ($2.5 billion), creating a new regional group to compete with larger rivals Anheuser-Busch InBev SA and spirits behemoth Diageo Plc.
According to a statement issued Monday 15th November, the Dutch brewer made an offer of 180 rand per share, which Distell's board of directors recommended. Heineken said it would also consider acquiring a majority stake in the owner of Namibia Breweries Ltd., a regional partner.
As a result, Heineken will own a majority stake in a company valued at approximately 4 billion euros. The brewery will produce Distell's signature lager, Windhoek, as well as Distell staples such as Klipdrift brandy and Savanna cider, as well as a variety of wines for export and domestic consumption.
Heineken Chief Executive Officer Dolf van den Brink, who took the helm in June last year will use the deal to accelerate the decades-long strategy of predecessor Jean-Francois van Boxmeer, who invested hundreds of millions of euros in markets such as Ivory Coast and Nigeria. Heineken is also attempting to offset Asia's declining beer sales.
Distell shares fell 8.3% to 167.38 rand at 11:48 a.m. in Johannesburg, after closing above the offer price of 182.59 rand on Friday 12th November. The transaction is still subject to shareholder approval. In Amsterdam, Heineken shares increased by 1.5%. Heineken expects the acquisition to boost earnings in the first year following completion.

Namibia Breweries, the country's market leader exports to 17 countries in addition to South Africa. It will remain listed on the Namibian Stock Exchange, with a minority stake held by public shareholders.
Read the full article published on Bloomberg here:
https://www.bloomberg.com/news/articles/2021-11-15/heineken-agrees-to-buy-south-africa-s-distell-for-2-5-billion
What does this news mean for Elite Whisky & Wine?
With this acquisition being finalised and coming into place soon, casks within the portfolio of the Group are highly sought-after. Elite is in a unique position to offer our clients exclusive access to the distilleries within Distell, Heineken & Burn Stewart Distillers Group.
With collectors and collectors anticipating continued growth in the sector, increased confidence in the cask market's stability, and new players from Africa and Asia, the brewery market could explode before the decade's end.
Elite is thrilled to offer our clients exciting cask collecting opportunities within the diverse portfolio of the Group. A few prosperous cask collecting opportunities with an excellent potential return after this deal comes into play are shown below.
CASK COLLECTING OPPORTUNITIES TO LOOK OUT FOR:
Bunnahabhain
Located on the peaceful north-eastern coast of Islay, the southernmost Hebridean island. The distillery is notable for producing unpeated whiskies rather than the "peat monsters" that Islay's other distilleries are known for.
Deanston
The Deanston distillery is located in The Highlands. Close to Doune, southwest of Perth. Approximately 15% of the whisky produced at Deanston is reserved or bottling as a single malt, with the remainder being reserved for blends.
Ledaig
Ledaig Single Malt Scotch Whisky is produced at the Tobermory Distillery, the only distillery on the picturesque Hebridean Isle of Mull. Ledaig, unlike Tobermory, is distilled from heavily peated malted barley. A single malt with a highly distinctive peaty, smoky taste. The result is an intricate Island Malt Scotch Whisky.
Tobermorya
Tobermory is the only distillery on the Hebridean Isle of Mull, situated off the west coast of Scotland, south of the remote Ardnamurchan and Morvern peninsulas.
The distillery makes Ledaig single malt. The main difference between Tobermory and Ledaig is that Tobermory is lightly peated and Ledaig is quite heavily peated.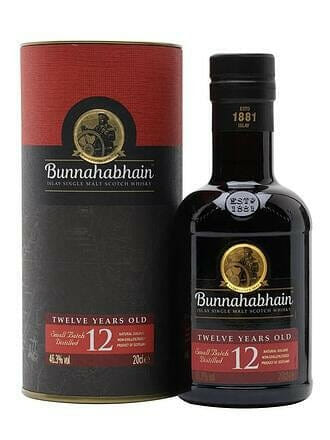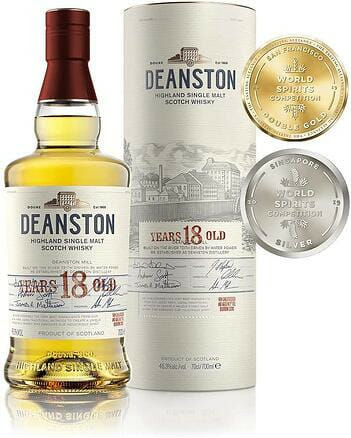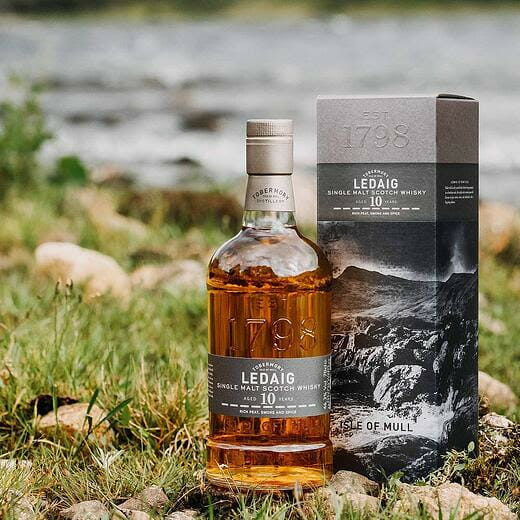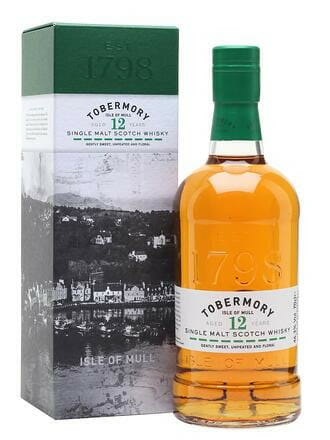 Following this news, it is an excellent opportunity to begin collecting whisky casks from the Group before the completion of this deal, so be sure to get in touch sooner rather than later.