Whisky is in the midst of a boom. All around the world new people are turning to whisky as they discover a love of the flavour and start to explore different bottles, and at the same time we're seeing more countries than ever before beginning to produce whisky.

While this is undoubtably a good thing, how to start a whisky collection is something that eludes many people. Purchasing whisky to drink is easy enough, but purchasing whisky to invest in is something else altogether. Simply purchasing blindly with the hopes that your bottle will increase in value is a good way to gathering a large collection of bottles that might never move.

Reports of the Macallan 1926 Fine and Rare selling for £1.45 million can put people off as well considering the price, but don't worry, you don't need to sell your house to begin whisky investment. There are plenty of options out there for bottles that will increase in value, and are worth holding on to.
New release whisky
Typically limited edition runs, these represent the very first whisky that a company releases. As a Batch 1 their value holds and climbs no matter what happens to the distillery, even should the distillery close, that simply makes the whisky rarer, in turn increasing its value.

While Scottish distilleries are a go to for older collections, it's around the world that we look to for first releases. Here's a few to get you started.
The Oxford Artisan Distillery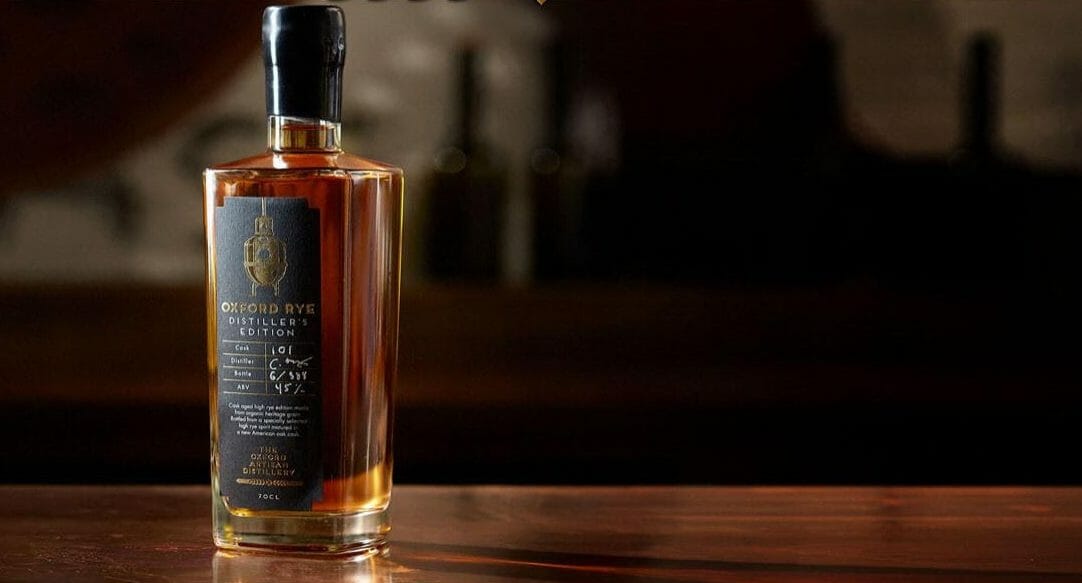 Situated in Oxford and the cities first legal distillery, TOAD has made waves recently with their young rye spirit. Beginning their distillation in 2017, the distillery has been a source of interest for the whisky community due to their unique stills and approach to grain, focusing on sustainable farming and using older strains of grain for their spirits.

Releasing a limited edition under the Distiller's Edition label each year, the spirit has gathered critical acclaim and a small cult following. Most exciting is that recently their liquid turned three years old in 2020, officially becoming whisky.

While the whisky was expected in the late 2020, the absence has left many looking towards the date for the first release of TOAD Whisky, expected to be released in early 2021.
Henstone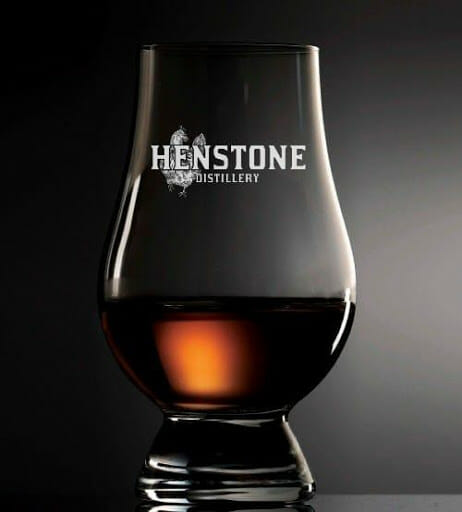 Winning 'Distillery of the Year' in 2020 from the Gin Guide Awards Henstone distillery has been distilling new make since the tail end of 2017, first filling their casks in January of 2018.

Since then whisky fans have been eagerly awaiting the whisky release, matured in ex-bourbon, Oloroso and Pedro Ximinez casks. What sets Henstone distillery apart from others is that they are one of a few making their own wash, ensuring that the whisky is Henstone's creation from start to finish.

The release is expected on the 30th of January, and due to the small size of the distillery is expected to sell quickly.
Aurora Spirits, Bivrost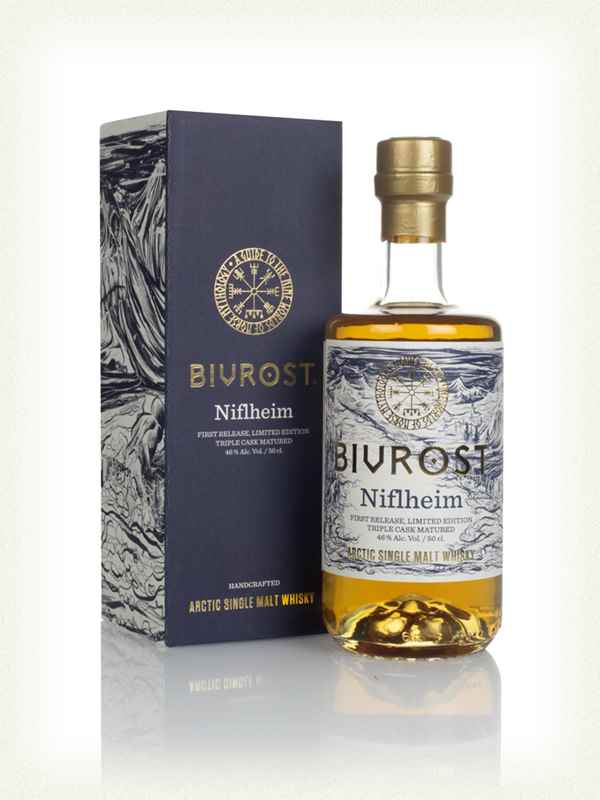 A Norwegian based distillery, Aurora Spirits began releasing their whiskies under the Bivrost label with the Niflheim release in May of 2020. Selling out worldwide in less than two hours, the whisky soon made its way onto auctions, with some lower numbered bottles selling for more than £500.

While not the profit of the Macallan, for a first release whisky to reach this amount is becoming standard. As Aurora Spirits are continuing to release whisky under the limited edition Bivrost labelling for the foreseeable future, collecting a bottle here and there makes for a fantastic start to your collection. The next release is expected in May 2021.
Limited Edition Bottlings
The same rule applies here, a limited edition bottling is worth more than something that stays on shelves for months or more. Of course, the advertisement of these bottles can be misleading, terms such as Small Batch are not strictly defined. While for one distillery it might mean a thousand bottles, for another distillery it might mean a few ten thousand or more.

Researching the bottle can help, but sometimes the numbers can be hidden away. If you can see a bottle number and count however however there's a good chance it is limited. Exactly what limited editions are worth considering is difficult however, so going with recognised names you can trust is a good way forward.
Feis Ile 2021
The celebration of all things Islay, Feis Ile (the Islay festival) saw a change last year when it was held online for the first time. Currently scheduled to take place from the 28th May – 5th June this year, this year will follow 2020 with an online festival across multiple days.

A large draw to the festival is of course the Feis Ile releases, limited edition bottlings from Islay distilleries such as Lagavulin, Caol Isla, Laphroaig, as well as the extremely limited bottlings from independent bottlers such the Scotch Malt Whisky Society and Douglas Laing. While the distillery open days may not be happening, the whisky releases will continue.

With the opportunity for a larger audience than ever, what bottles are on offer in 2021 is anyone's guess though something many whisky fans are keen to discover.
Yamazaki
Yamazaki is a whisky on everyone's list, its awards and accolades rival that of most distilleries the world over. While the range has been quiet for some time with the last Yamazaki Limited Edition coming to us in 2017, it was announced in January in 2021, the range will be revived with the Yamazaki Limited Edition 2021.
With new packaging being showcased, the whisky has changed too. The Yamazaki Limited Edition 2021 will be comprised only of whisky at least 12 years old, while the previous releases saw younger casks being included. To add to the enticement the whisky has been finished in Mizunara Japanese Oak Casks, and represents a new piece of Suntory history.
The release is expected on May 25th.
Hibiki
Following this Japanese trend, Suntory also announced a new Hibiki Blossom Harmony.

A blended whisky, the Hibiki Blossom Harmony also features a curious finish, being partially aged in Sakura, or Cherry Blossom Casks.

The Hibiki Blossom Harmony is also expected on May 25th, and should it be well received whisky lovers can dream of seeing more annual releases in the future.
Silent Distilleries and Discontinued Bottlings
Price begins to move up here as we consider bottles that cost more but can represent a greater profit and investment for the future.

Rarity is king, and nothing is rarer than a distillery or whisky that no longer exists. Brora, Port Ellen, Rosebank, Hanyu are all premium examples of whiskies that once sold for nothing, though their collectability leads to prices of often hundreds or thousands of pounds.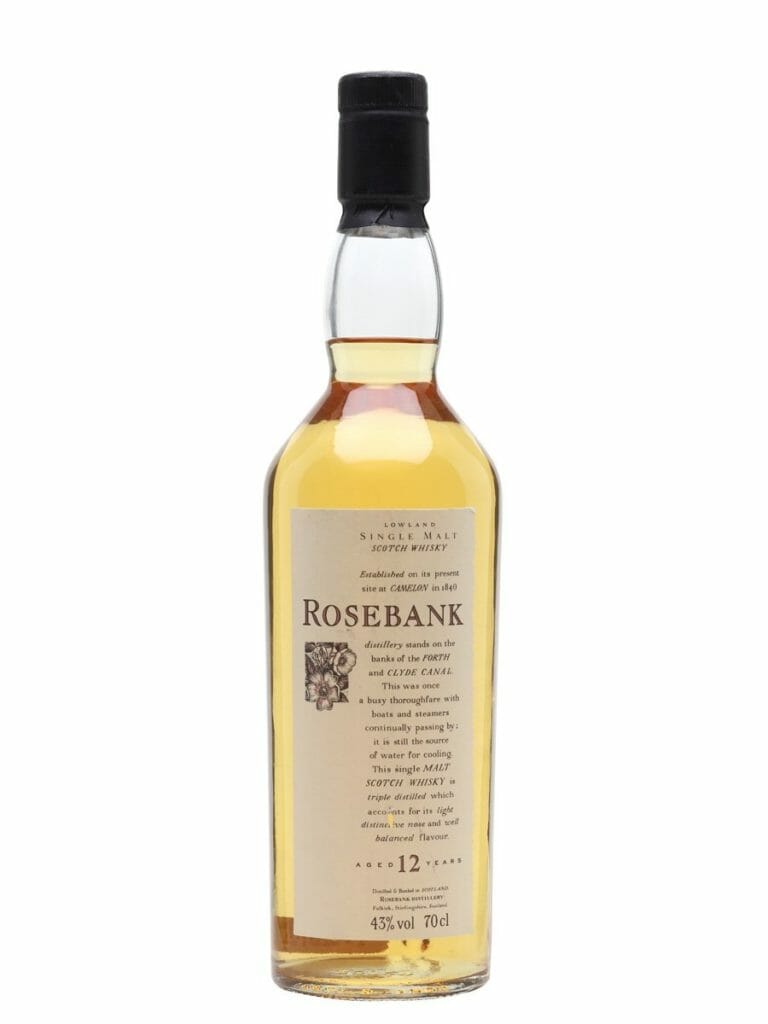 Something as simple as a Rosebank 12 Year Old Diageo bottling from the Flora and Fauna range sells for £550, the older bottles selling for more and independently bottled Rosebank selling for even more after that.

Recently it was announced by the various company owners of these distilleries that they would be reopening. While there was speculation as to what would happen to the old stock, it soon became apparent that it was going one way; up.

The cost of demolished and silent distilleries is only increasing, so that bottle that has been passed down through your family may be worth more than you think.
Old and Rare
To the drinker, age is just a number, but to the collector age signifies value, rarity and collectability. As a whisky matures alcohol evaporates, in Scotland this occurs at roughly 2% per annum, leaving less in the cask when it is bottled than was originally put in. For this reason and others there is much less older whisky than there is younger whisky, ensuring a rarer bottle should the age statement read 25, 30, 40 years old or more.

If you've ever seen a whisky collection you'll see the difference in quantity and prices. A whisky collection might be comprised mainly of younger bottlings, with a few older drops in there, typically with their own space. Pricing doesn't lie, and over the past decade the price of older whisky has slowly increased.
Buying the name
More than anything, the name of the whisky can influence its collectability. The likes of Ardbeg, Balvenie, Glenfiddich and Caol Isla are recognisable, but more so are the likes of Macallan and Midleton.
Macallan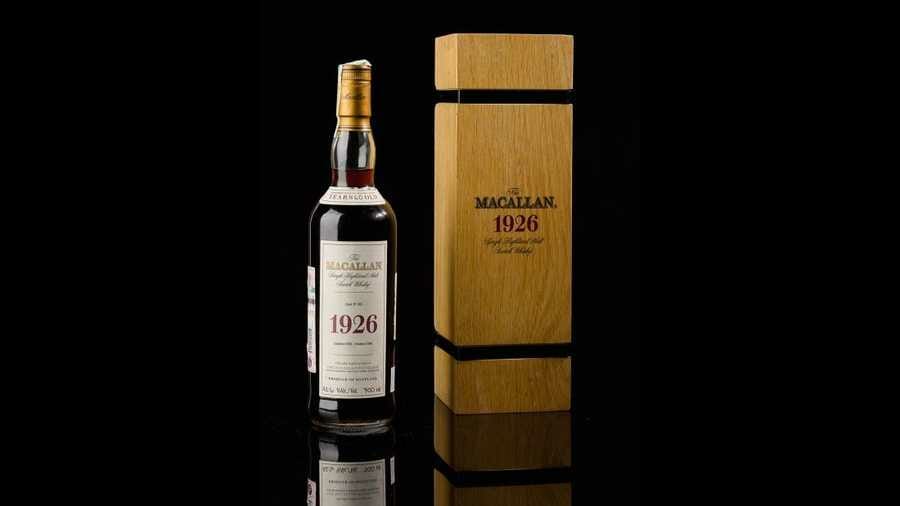 The Macallan 1926 is not the only Macallan to have found high prices, the Macallan 'M' Imperiale Lalique once held the record for the expensive whisky ever sold, selling in January of 2014 for £382,000 in Hong Kong. In 2019 a 30 Year old sherry cask of Macallan sold for £428,000, also in Hong Kong, these sales and others helping the 1962 to reach the records it did.

Purchasing a bottle of Macallan is easier than you might think. The limited series they release, The Archival Series, The Genesis Limited Edition and more are easily accessible and represent a good start to a whisky collection, though they have a price tag to match.

Finally, the Macallan Easter Elchies Black, though needing to enter a ballot to win the opportunity to purchase, are considered premium collections and represent a huge step forward for whisky investment.
Midleton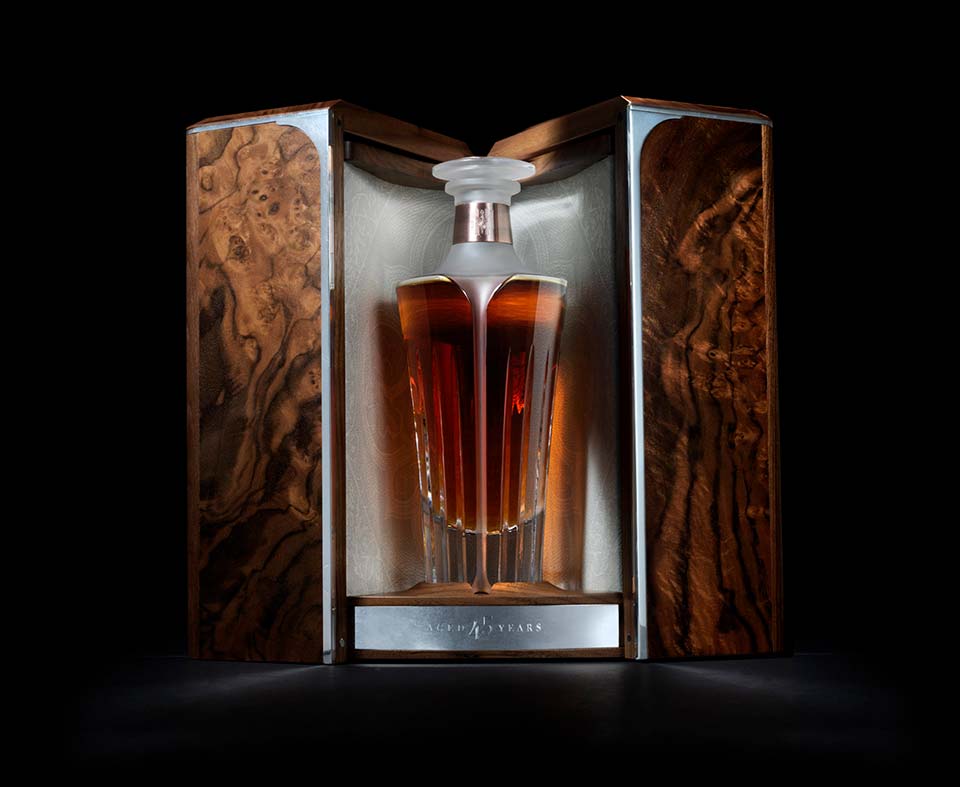 Irish Distillery Midleton, as the premium Irish Whiskey, has recently showcased how an investment can turn into a profit. Most notable is the Old and Rare series, started 1984 and showcasing the older and rarer whiskies of the distillery. The series continues to this year, releasing yearly, and prices begin at £160 for the new releases and increasing the older the vintage.

To add to the prestige, Midleton released in 2020 the most expensive Irish Whiskey, the Midleton Very Rare Silent Distillery Collection Chapter One. Only 48 bottles of this whiskey were released, with a price tag of £35,000. With plans to release the next five chapters for a total of six whiskies between now and 2021, the Silent Distillery Collection looks to solidify Irish Whiskey as an investment.